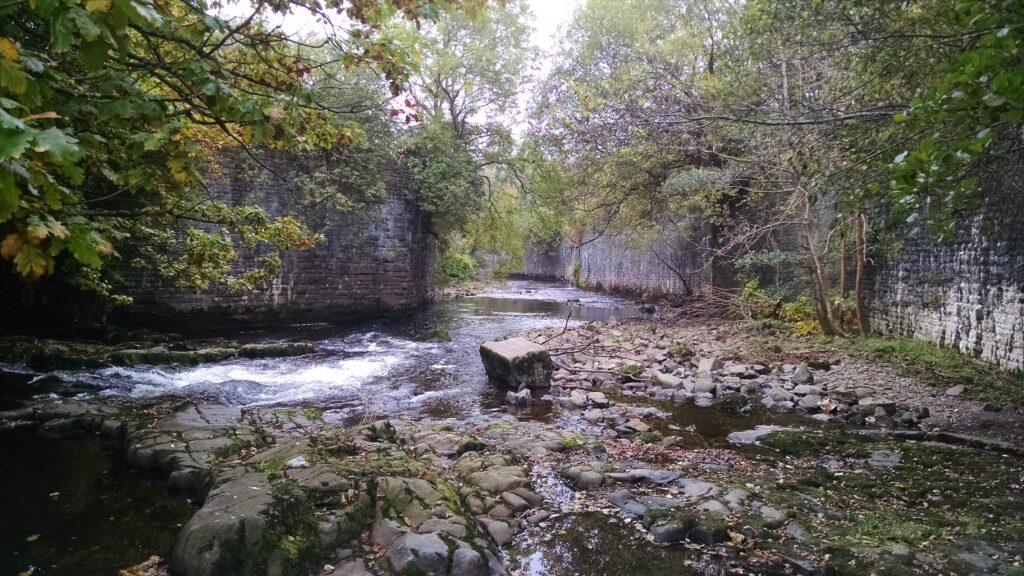 We hope that some of these films will help to start a debate about how the Taff could (or could not) be made free-flowing again in the future, and how our community can support other rivers in the world to remain wild.
We thank our friends at River Collective for making this list and allowing us to share it!
We'd be very keen to show these films in centres or in places outside, please get in touch if you too would like to see that or you can help us achieve it in any way.
Films available online
DAMNATION ~ 90 min.
"This film explores the evolution of the US' attitude from pride in big dams as engineering wonders to the growing awareness that our own future is bound to the life and health of wild rivers." It is the perfect introduction to discussing hydropower as a not so green source of energy.
Produced by Matt Stoecker & Travis Rummel
Trailer: https://www.youtube.com/watch?v=kuvBRAfT2g0
Full Length: https://www.youtube.com/watch?v=laTIbNVDQN8&ab_channel=Patagonia
BLUE HEART ~ 45 min.
"The Balkan Peninsula is home to the last wild rivers in Europe. However, a deluge of more than 3,000 proposed hydropower developments threaten to destroy the culture and ecology of this forgotten region. Blue Heart, now in its first digital release, documents the battle for the largest undammed river in Europe, Albania's Vjosa, the effort to save the endangered Balkan lynx in Macedonia, and the women of Kruščica, Bosnia and Herzegovina, who are spearheading a months-long, 24/7 protest to protect their community's only source of drinking water."
Trailer: https://www.youtube.com/watch?v=LadlBg9bmfg&ab_channel=Patagonia
Full film; https://www.youtube.com/watch?v=OhmHByZ0Xd8&ab_channel=Patagonia
CONCRETE REASONS ~ 70 min.
"After the Second World War, Finland desperately needed to get back up on its feet and one of the solutions was hydro power. Environment wasn't important as the rivers were harnessed for power. Cultures were lost and people seriously traumatised. We need to tell the stories that have been ignored for decades in the name of progress, disregarded due to energy production and the mere thoughtlessness of people. Many of the hydropower plant and river permits can be as old as a century, and are outdated due to the lack of political will and corruption.
This ignorance has driven many of the Finnish migratory fish species to the brink of extinction, instead of being revitalized. It is extremely important to reveal the issues behind the devastating state of these species – These species reflect the abundance of nature and people but also regional and national endeavours of all kinds. As most of Finland's migratory fish are in a devastating state – abused by lack of political will and corruption – the surroundings act the same.
We want to encourage and promote the revitalization of these species, as well as the awareness of migratory fish species as a part of nature and society with a visual experience."
Trailer: https://vimeo.com/267214833
Full Length: https://vimeo.com/317557748
Password: SRC2020 
THE UNDAMAGED ~ 50 min.
"The Undamaged is a powerful and inspiring journey of a group of kayakers who travel from Slovenia to Albania, exploring the impacts of hydro dams from a seat of a kayak. Along the way they kayak 23 rivers in 6 countries and organize 17 protests, joining forces with locals fighting for their rivers while experiencing rich Balkan cultures still deeply connected to rivers. The Undamaged is a story of exploration, discovery and resistance and leaves viewers with the inspiration to act, the courage to stand up against injustice, and the motivation to fight for Europe's last pockets of wilderness."
Trailer: https://vimeo.com/291717115
Full Length: https://vimeo.com/416950802
LOVE FLOWS. World Fish Migration Day Documentary. ~ 35 min.
"The documentary 'Love Flows' captures the stories of the events from World Fish Migration Day 2018 through the narration of Joshua Royte, a conservation scientist for The Nature Conservancy. It highlights our evolved understanding of the impacts of dams and the people who are working to make positive differences for rivers. This documentary aims to give these fish and the rivers they depend on a voice by showcasing the celebrations, knowledge, and great visions we have for our rivers. The documentary is directed by award-winning director Francisco Campos-Lopez. We hope this movie inspires even more people to take part in the next World Fish Migration Day on October 24, 2020."
Trailer:  https://www.youtube.com/watch?v=jHf7lv9SYQ8&feature=youtu.be
Full length; https://www.youtube.com/watch?v=7tBtz2uv8fI&ab_channel=WorldFishMigrationDay
LACHS – QUO VADIS. The Atlantic salmon project. ~ 40 min.
A film by our friend Kristof Reuther, in German but with English subtitles. Together with Jonas Steiner, he documented the resettlement project of the atlantic salmon in the Rhine and Elbe River systems.
Trailer: https://www.youtube.com/watch?v=k_oCZDb1w7I&ab_channel=KristofReuther
Full Length; https://www.youtube.com/watch?v=-fYwbXXOVTY&ab_channel=KristofReuther
Films from our friends in Montenegro
TARA RIVER OF PASSION AND CHALLENGES ~ 30 min.
This movie is a tribute to the Tara River, which we would've experienced first hand durinig the Students for Rivers Camp. A great peak into its beuaty and challenges!
Director and producer: Veljko Vujanovic "She is more than just a sparkling pure river born underneath the far mountain peaks. More than passion! Her deep canyon cliffs create eternal romance, since forever."
Full Length; https://www.youtube.com/watch?v=WO-dunSnXMg&ab_channel=Anitratravelagency
Also, check out the RidersDOTme Youtube channel for kayaking related videos of Montenegro with for instance this video about last year's TaraFest.
Films available on Netflix
SUNGANGES, a road-documentary about dam conflicts and India's energy future. ~ 60 min
"When stretches of the Ganges River Basin dry up in the Himalayas due to intensified damming, a curious 6yr old girl who has been hearing wonderful mythological stories about the river, asks – "if the river is not there why hear stories about it?" Which becomes the starting point of her family's journey to find some answers. SunGanges is that adventure, a wild and intense ride across the vast Indian landscape as the curious trio film the social and environmental impact of big energy projects of hydro and coal and witness the rise of solar and wind.
A panoptic film, SunGanges tells the stories of marginalized people across the country while busting myths and misinformation about energy sources and urging the viewer to think and make informed choices for themselves. In the process of filming, the makers meet actor Naseeruddin Shah who adds a dubious, yet not entirely unfamiliar dimension to the subject."
Trailer: https://sunganges.com/
Full length; Available on Netflix (check if this is the case in your country!)
MY OCTUPUS TEACHER ~ 85 min. (filmtip by Kara!)
A filmmaker forges an unusual friendship with an octopus living in a south African kelp forest, learning as the animal shares the mysteries of her world.
Trailer and full Length; https://www.netflix.com/at-en/title/81045007
Film available on Prime 
RUN WILD, RUN FREE, 50 Years of Wild and Scenic Rivers. ~ 45 min.
"The Wild and Scenic River Act was signed into law by President Lyndon Johnson in the 1960s. Run Wild Run Free takes the viewer through the history to the present of Wild and Scenic as told through experts, grassroots organizers, white water enthusiasts, and members of the Nez Perce tribe in Idaho. It includes a brief international outlook and is a great start to discuss potential legislation that helps protect rivers for generations."
Trailer: https://vimeo.com/290094402
Full length; https://www.amazon.com/Run-Wild-Free-scenic-rivers/dp/B0891RTQ4Z